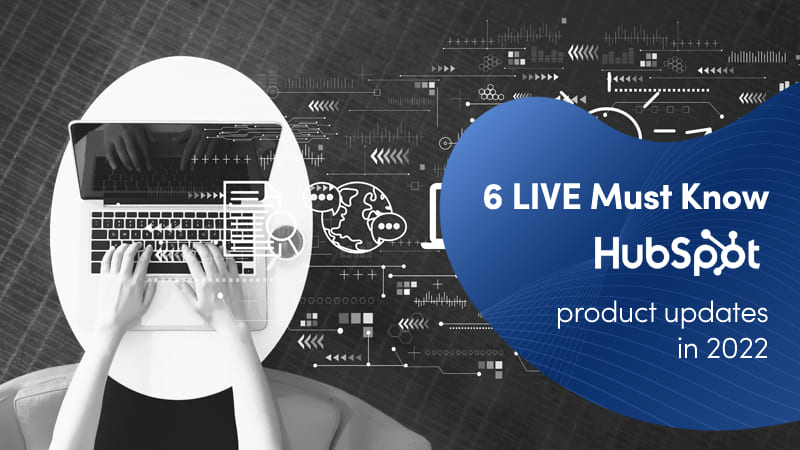 With a CRM as its core, HubSpot is a fantastic tool for marketing, sales, and customer care. Even more exceptional is that it's always evolving, listening to its customers, improving or changing the platform to keep it both powerful and easy to use.
1. Collaboration Tools: Commenting Upgrades
There are now comment threads available for individual parts of assets.
For instance, you may now begin a comment thread for a particular form field inside a form. While Forms, Campaigns, and Workflows now have this feature, Marketing Email still does not.
2. Users and Teams Partitioning for Social Accounts
Social accounts can now be assigned to teams and users.
Within HubSpot, marketing teams often run multiple social accounts. However, not every team should have access to publish or see data from every connected social account.
Previously, a super admin could only restrict accounts on a single user basis. Not anymore! This has been super painful for teams that need the ability to see this data too.
3. "Create asset" link & Auto-select Campaign
The campaigns detail page now makes it simple for customers to generate assets and link those assets to the appropriate campaign.
This makes it possible for consumers to fully develop a campaign from a single place without having to "work backwards."
4. Audience Targeting Improvements for CSAT/NPS Surveys
Expanded targeting options are now available for NPS and CSAT web surveys, which previously had limited control over audience and location of surveys.
To better serve your consumers, the "Targeting" tab has replaced the "Audience and Settings" tab.
5. Line Items now support fractional quantities
Deals and Quotes Users may now enter fractional amounts in the "quantity" field of their Line Items (for example, 3.22 or 5.6583). So, for instance, they may offer their clients 1.263 tonnes of concrete or 2.5 hours of consultation.
They may also provide 3.1415926 crates of pie if they want to be fancy. Users now have up to 7 points of decimal accuracy in their quantity fields, regardless of what they offer.
6. GDPR Delete - Logging
Under Settings > Account Defaults > Security, the action of "GDPR deleting" a contact is now recorded in the logs of "security activity history."
GDPR Data for a contact is permanently erased when it is deleted, thus it's critical for our clients to understand what data was removed and by whom in order to look into any questionable activity.